Parks
Winchester is home to over 270 acres of park land.  Jim Barnett Park features over 170 acres of beautiful green space and amenities and over 100 acres of park land is located within Winchester's neighborhoods.
Jim Barnett Park Amenities:
Playgrounds  |  Pavilions  |  Picnic Areas with Grills  |  Indoor & Outdoor Pools  |  Outdoor Basketball Courts  |  Tennis Courts  |  Sports Fields  |  Gymnasium  |  Recreation Center  |  Fitness Trail  |  Disc Golf Course  |  Dog Park  |  Arboretum  |  Fishing Lake  |   Horseshoe Courts  |  BMX Track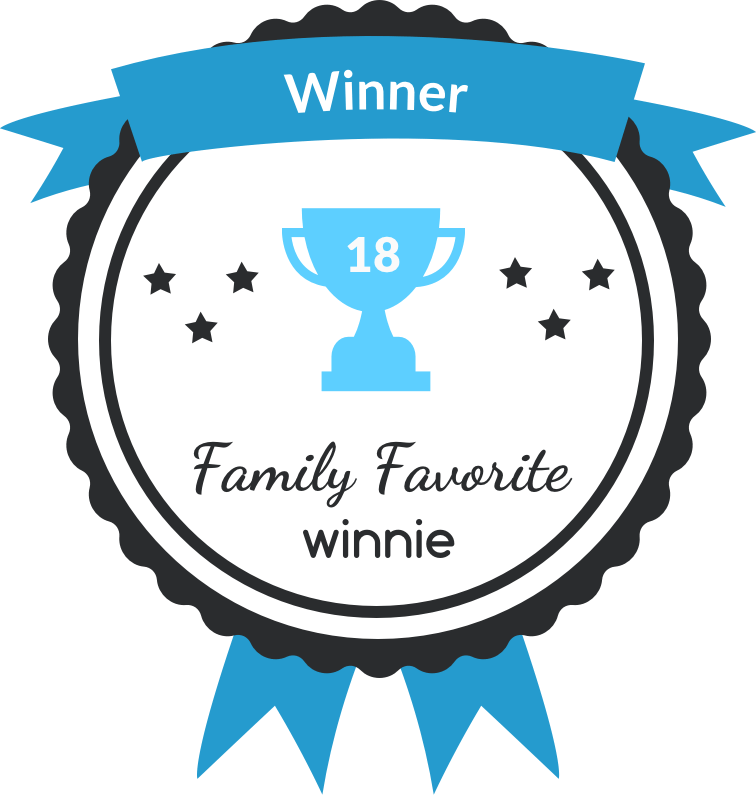 ---
Indoor Pool Schedule
Jim Barnett Park's indoor pool, located in Jim Barnett Park (1001 East Cork Street Winchester, VA 22601), has six 25-meter lanes and is open year-round.
Swim classes are offered for participants of all ages and abilities.  A variety of lap swim times are designated in the indoor pool schedule for different age groups as well as general swim opportunities.
*Temperature of the pool is approximately 83 degrees
September 14-November 3
RENT THE INDOOR POOL FOR A PARTY: 
F, 7-9 pm or SA, 6-8 pm  More Info
Y = Yes
| General Swim | M | TU | W | TH | F | SA | SU |
| --- | --- | --- | --- | --- | --- | --- | --- |
| 11 am-1 pm | Y |   | Y |   | Y |   |   |
| Noon-1 pm |   | Y |   | Y |   |   |   |
| 2-4 pm | Y |   | Y |   |   |   | Y |
| 2-6 pm |   |   |   |   |   | Y |   |
Lap Swim
M
TU
W
TH
F
SA
SU
5:30-7 am3
Y
Y
Y
Y
Y
 
 
7-9 am
 
Y
 
Y
 
 
 
7-10 am
Y
 
Y
 
Y
 
 
11 am-1 pm2
Y
 
Y
 
Y
 
 
12-1 pm2
 
Y
 
Y
 
 
 
12-2 pm
 
 
 
 
 
 
Y
12-2 pm3
 
 
 
 
 
Y
 
2-3 pm2
 
 
 
 
 
 
Y
2-4 pm
 
Y
 
Y
Y
 
 
2-4 pm2
Y
 
Y
 
 
 
 
2-6 pm2
 
 
 
 
 
Y
 
3-4 pm1
 
 
 
 
 
 
Y
6-7 pm
 
 
 
 
Y
 
 
7:30-8 pm1
 
Y
 
Y
 
 
 
8-9 pm

3

 
Y
 
Y
 
 
 
| Active Adult/Therapeutic | M | TU | W | TH | F | SA | SU |
| --- | --- | --- | --- | --- | --- | --- | --- |
| 1-2 pm | Y | Y | Y | Y | Y |   |   |
1 1 lap lane available
2 2 lap lanes available
3 3 lap lanes available
---
Outdoor Pool Schedule
The outdoor pool, located in Jim Barnett Park (1001 East Cork Street Winchester, VA 22601), is open daily during the summer (Usually: Memorial Day through Labor Day). 
This facility has eight 50-meter lanes in the main pool and six 25-yard lanes in the diving well (depth varies from 3.5 feet to 11.5 feet). The main pool also has a 30-foot tall tube slide and a one-meter spring board. The zero depth entry baby pool includes a water feature (maximum depth 1.5 feet).
---
Open Gym Schedule
The gym will be available at the below times to anyone who would like to drop by the Recreation Center to play some hoops. This is not a league or program. Basketballs are available if needed. Organized practices of any kind are not permitted. Anyone entering the gym must pay the daily fee or have a punch pass/membership.
Now-December 31
CLOSED:
10/4, 10/18-10/19, 11/1-11/2
2nd and 4th Wednesday of the month, 9/25/19-3/11/20
2nd Friday of the month, 10/11/19-3/13/20
Y = Yes
| All Ages | M | TU | W | TH | F | SA | SU |
| --- | --- | --- | --- | --- | --- | --- | --- |
| Noon-3 pm | Y | Y | Y | Y | Y |   |   |
| 4-5:45 pm |   |   |   |   |   | Y | Y |
| 7:30-9:15 pm |   |   |   |   | Y |   |   |
---
Fitness Room
The fitness room is open during during the building's hours of operation to participants ages 14+. Spectators are not permitted. Proper attire must be worn at all times. See the Fitness Room Policy for more details.
---
Racquetball Court
The court can be used for racquetball or wallyball.  Court reservations can be made seven calendar days in advance for no more than two hours at a time. The court is open and available for use during the building's hours of operation.
---
Dog Park
The Winchester Dog Park, located in Jim Barnett Park, is open free to the public and offers two fenced sections (small dog area and large dog area) complete with play equipment, running water (April-October), picnic tables and more. 
---
Trails
Kiwanis Par Course - Jim Barnett Park features a one-mile fitness trail consisting of 18-exercise stations of varying levels of performance including stretching, aerobic and muscle toning stations.
Winchester Green Circle Trail - 

The Green Circle Trail provides pedestrians with a recreational path for running, walking or cycling and 

connects areas of historic, recreational, educational and natural interest such as the Abrams Creek Wetlands Preserve. 
---
Christianson Familyland
The Christianson Familyland area in Jim Barnett Park offers several family fun amenities including:
Adventure playground
Children's Dream Accessible Playground (for children with special needs)
Picnic areas
Public restrooms
18-hole miniature golf course
---
Disc Golf Course
The 18-hole disc golf course is located in Jim Barnett Park.  The course is available to play for free and discs are available for rent ($2.00/disc) at the War Memorial Building or the outdoor pool complex.
---
BMX Track
The BMX Track in Jim Barnett Park is the longest track within an eight-hour radius of Winchester at 1,307 feet. It has a long front straight and is a great track for training and learning. Approximately 30 local races, one state race and four multi-point races are held each year.
---
Horseshoe Courts
Jim Barnett Park has several courts available for playing horseshoe. Free. Bring your own equipment.
---
Billiards Table
Use the billiards table (ages 12+) in the War Memorial Building free with paid daily facility admission or $1.50 for billiards table only. Pool sticks available or bring your own.
---
Memorials
Located in Jim Barnett Park are three memorials:
---
Wilkins Lake
Located in near Christianson Familyland, Wilkins Lake is a public fishing lake in Jim Barnett Park. Each year, the park offers a Family Day Fishing Rodeo in June and the lake is stocked full of plenty of fish to catch.
The lake was made possible thanks to generous donations by the Wilkins family in Winchester over 35 years ago.  
---
Arboretum
The Arboretum's master plan and first plantings were completed in 2000 and a dedication occurred in 2003. The Arboretum, located between Pleasant Valley Road and Maple Drive in Jim Barnett Park, features approximately 40 species represented in approximately 100 trees. Many of the trees were dedicated and planted in memory of loved ones or in honor of someone. Soon, the Arboretum will focus on native species for educational purposes as well as ecological considerations.
COMING SOON:
Arboretum volunteers are currently working with various groups to add a pollination garden and rock garden to the Arboretum.
The Lions Club is working to build a Sensory Trail in the Arboretum (behind the Jones Funeral Home).
---
Facility Rentals
Many park facilities are available to rent including:
Social Hall
Meeting Rooms
Gymnasium
Pavilions
Outdoor Pool (seasonally)
BMX Track
Horseshoe Courts
Tennis Courts
Ball Fields
---
Who was Jim Barnett?
Jim Barnett was both a dedicated and devoted director of the Winchester Parks & Recreation Department for more than thirty years. His leadership was instrumental during a period of unprecedented growth and development. He had unceasing energy, contagious enthusiasm and a positive attitude and presented throughout the years, by his generosity, personal involvement and self-sacrifice, what every citizen should be to their community. On August 26, 1987, the Winchester Parks & Recreation Board did unanimously resolve that the City Recreation Park shall be officially designated "Jim Barnett Park."